SUNDAY, OCTOBER 15, IN COLLABORATION WITH OPEN DANCE PROJECT
Flutter: The Monarch Butterfly Project
Confluence Park
Get whimsical with Flutter: The Monarch Butterfly Project on Sunday, October 15th! 
The San Antonio River Foundation and Open Dance Project will present the site-specific work "Flutter: The Monarch Butterfly Project" at Confluence Park and the Historic Mission Reach for one afternoon only, Sunday, Oct. 15, 2023, from 2:30-5:30 p.m.
"Flutter: The Monarch Butterfly Project" will transform Confluence Park into a magical monarch experience with the help of dancers from the Houston based Open Dance Project and their fluttering counterparts of hundreds of live monarch butterflies flying above during their natural fall migration!
This FREE, family friendly, all-inclusive, accessible event will celebrate and draw attention to the monarch butterfly's approximately 3,000-mile southern migration, which passes through Texas each fall. 
As visitors explore Confluence Park and enjoy interactive pollinator activities, the company of Open Dance Project will present a series of three half-hour, immersive contemporary dance performances, in whimsical costumes by Houston-based artist Natasha Bowdoin.
The San Antonio River Foundation has also planned a butterfly release in conjunction with the performance.    
 Sounds AMAZING right?  We can't wait to see you there! 
*Get a sneak peek now by listening to this Around-H-Town podcast interview with Houston Botanic Garden and Open Dance Project's Annie Arnoult, where she talks about their "Flutter" performance that will be performed at the Houston Botanic Garden two weeks before they travel to San Antonio to perform at Confluence Park!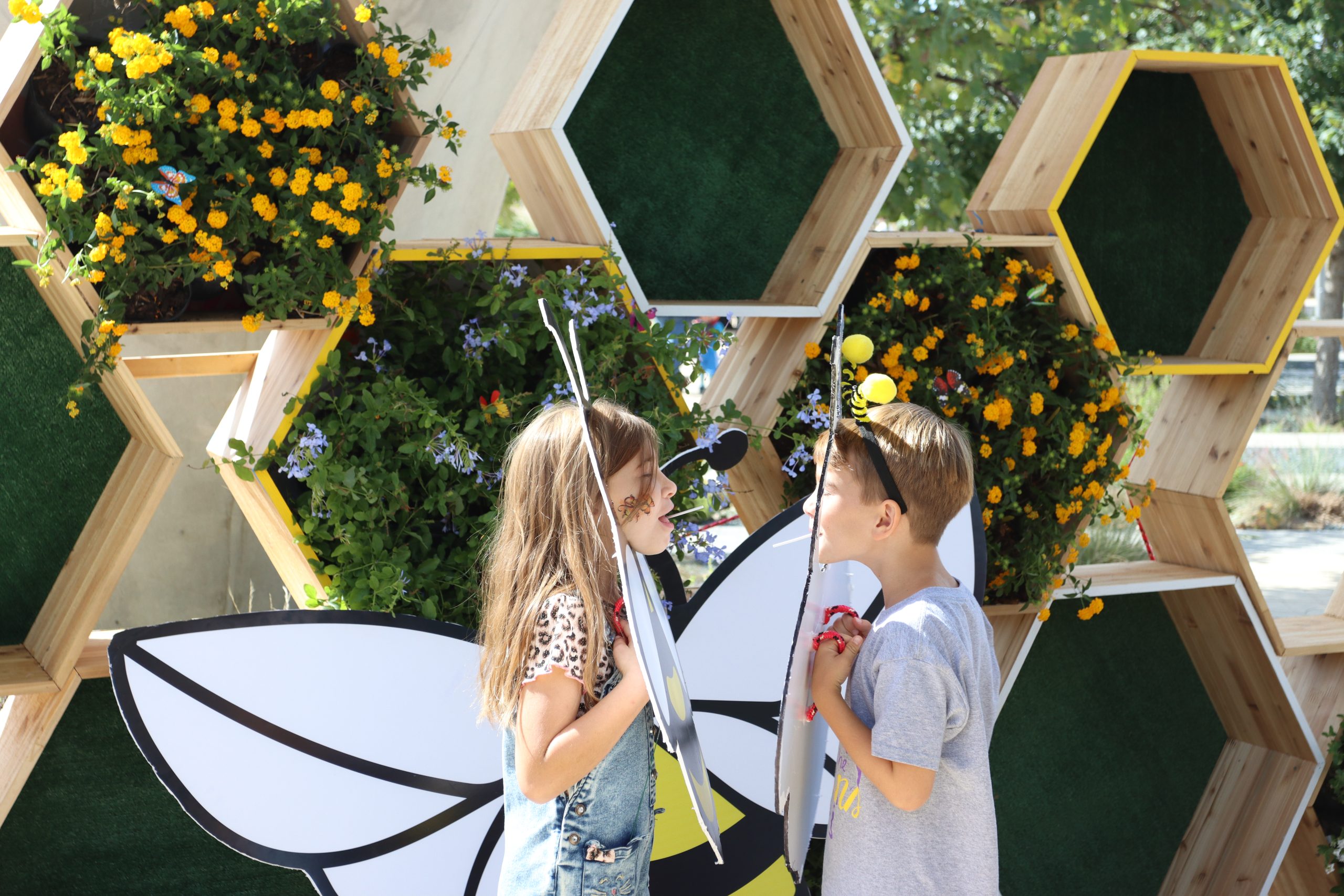 The event is FREE and open to the public! Bring your own lawn chairs and blankets for seating.
"Flutter" brings Open Dance Project's theatrical approach outdoors, where the company takes on the natural phenomenon of the monarch migration with its signature athleticism and poignant wit. In addition to responding to the natural and architectural environment of award-winning Confluence Park, the performance incorporates painted textiles and artistic props fabricated by Bowdoin, whose work investigates and reimagines humankind's relationship to the natural world.
Open Dance Project choreographic director Annie Arnoult uses gestures and movement patterns inspired by the butterflies as the basis for an ensemble of quirky characters and personalities that seem at once totally human, and yet also completely butterfly. Turning "immersivity" inside-out, "Flutter" beckons and entices viewers to follow these "butterfly-creatures" on mini-migrations throughout the concrete petals of Confluence Park and along the San Antonio Riverwalk.