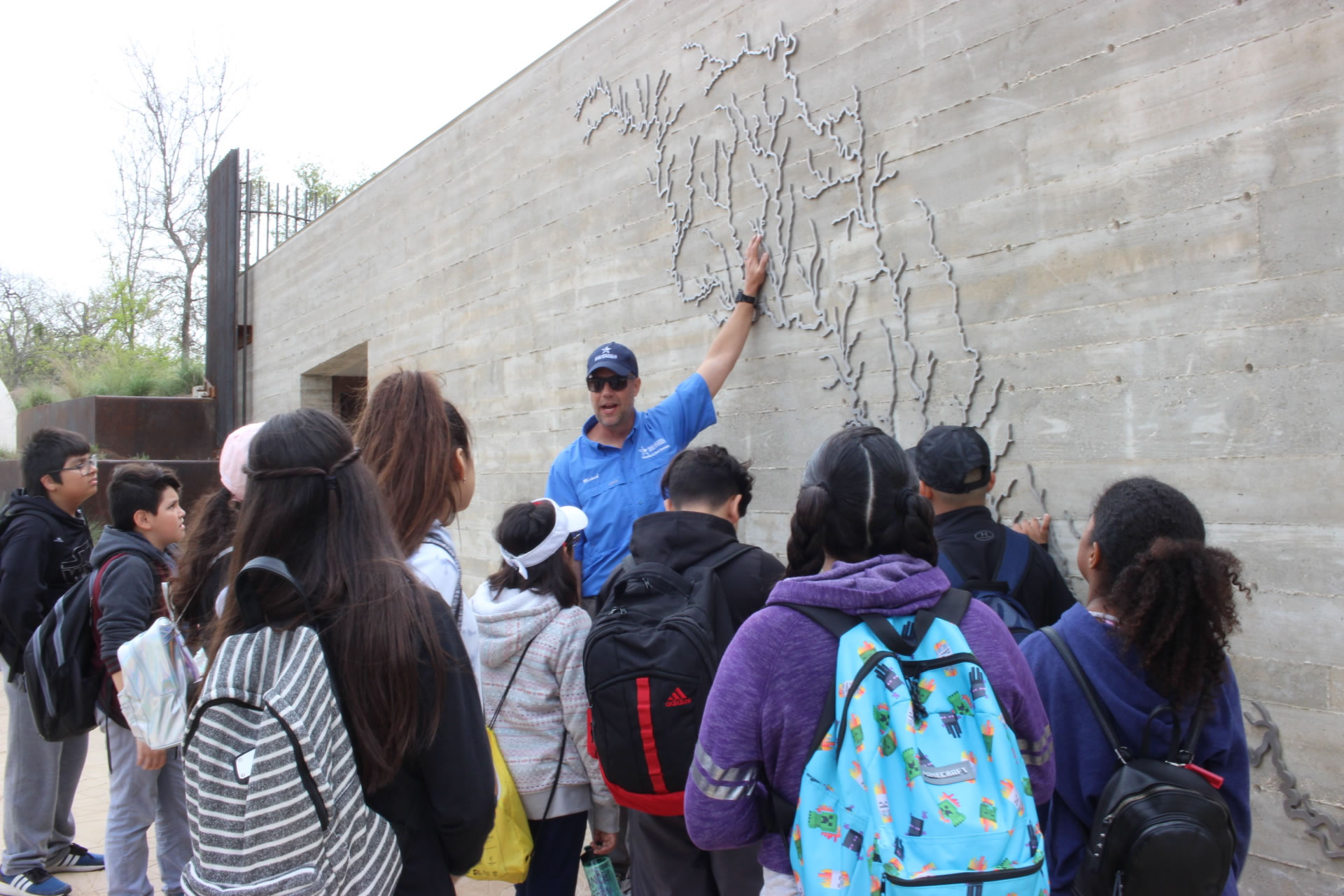 Lowering Barriers to Entry
Confluence Park was designed from concepts and insights introduced through a series of conversations with educators and collaborative organizations within the arts, education and environmental sciences disciplines. As a result, the park fulfills our partner's programmatic requirements from the start. We lower barriers to successful programming by:
Providing a furnished classroom with modular tables and chairs for flexible seating arrangements.
Providing busing support.
Providing substitute teacher stipends based on available funds.
Providing teaching tools such as laptops, microscopes and internet.
Providing access to T.E.K.S. approved curriculum.
Providing interactive demonstration ecotypes.