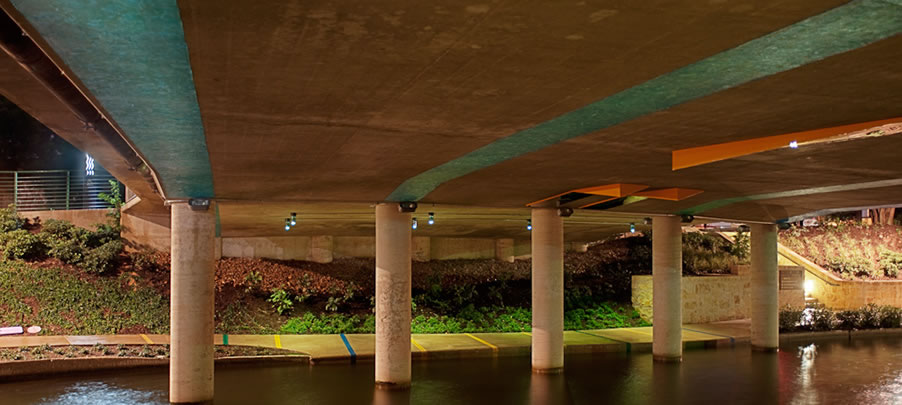 Under the Over Bridge
Mark Schlesinger
Ninth Street Underpass
Mark Schlesinger teases viewers with texture, form and color, using existing bridge concrete as canvas to experiment with space and perception at the Ninth Street underpass. The New York painter, now based in San Antonio, developed glittering fiber-optic terrazzo benches and new, vibrant coatings and compounds to highlight the bridge's structure.
By day, light appears to travel in zigzag paths through the large cubes that are part of his installation. Just wave your hands over the surfaces of the cubes for playful visual effects. By night, bands of color across the ceiling of the underpass glow to create a colorful portal of illumination and reflection.
The San Antonio River Foundation commissioned and funded public artworks for the benefit of our community and in support of our partners in the $384M San Antonio River Improvements Project. All works along the Mission Reach have been donated to the City of San Antonio's public art collection in perpetuity.