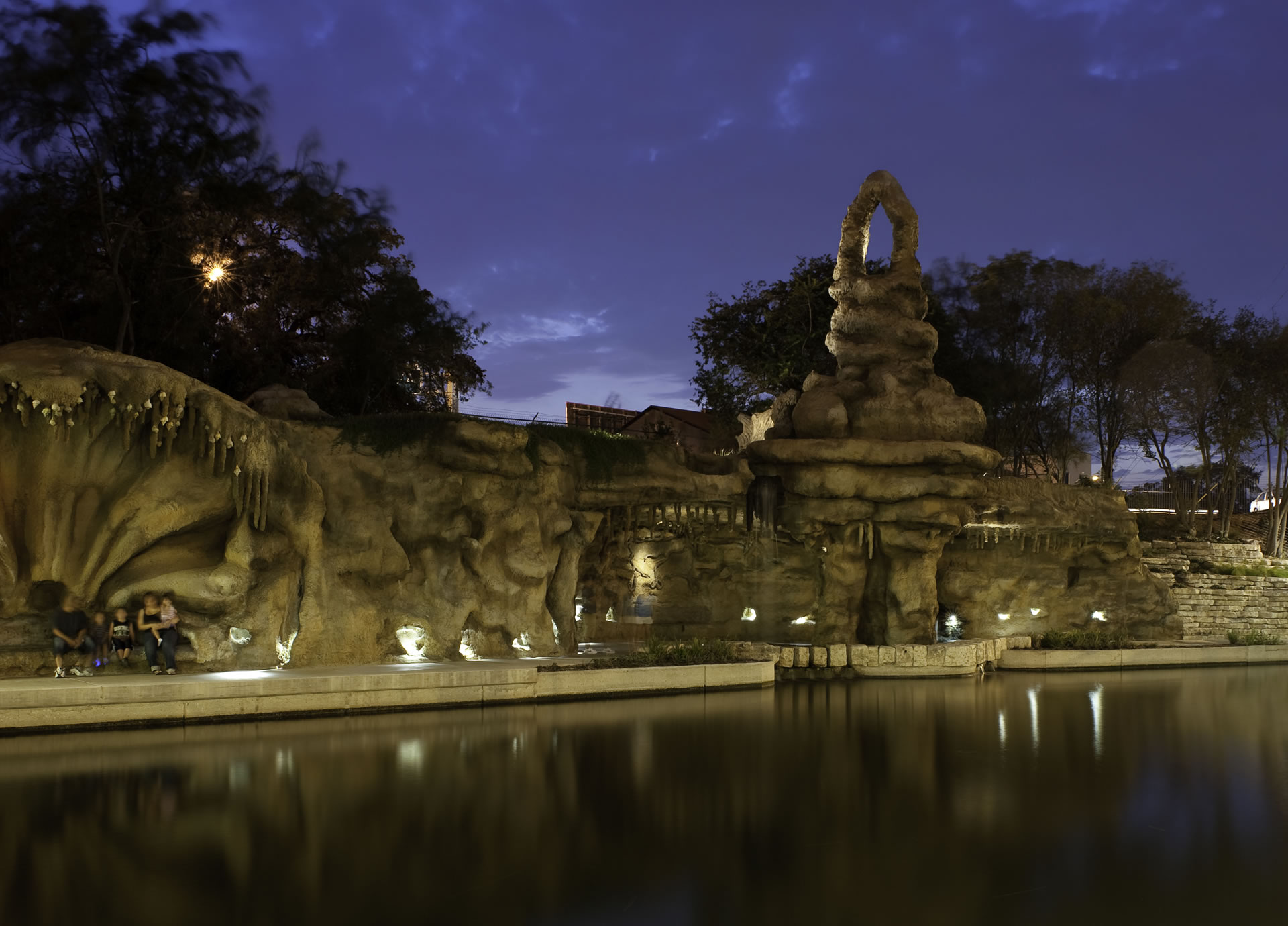 The Grotto
Carlos Cortés
Riverside and Street Corner at Camden and Newell Streets
Third generation Faux Bois (false wood) concrete artist Carlos Cortés created another spectacular addition to the river's attractions – a fantastic grotto with craggy faces carved into cave-like walls, splashing waterfalls and surrealistic, winding passageways with eerily realistic stalagmites and stalactites. The three-story, dream-like sculpted structure is located in a bend of the river between the Camden and Newell Street bridges, adorning both roadway and river way.
Besides the many hand-carved decorations or artist "follies," the grotto features benches, recessed lighting, a picnic area and a street-level stairway leading into the jaws of a giant jaguar head. Directly across the river on street level, Cortés constructed a palapa–a thatched-roof shade structure with benches sprouting from wood, all carved in concrete.
The San Antonio River Foundation commissioned and funded public artworks for the benefit of our community and in support of our partners in the $384M San Antonio River Improvements Project. All works along the Mission Reach have been donated to the City of San Antonio's public art collection in perpetuity.