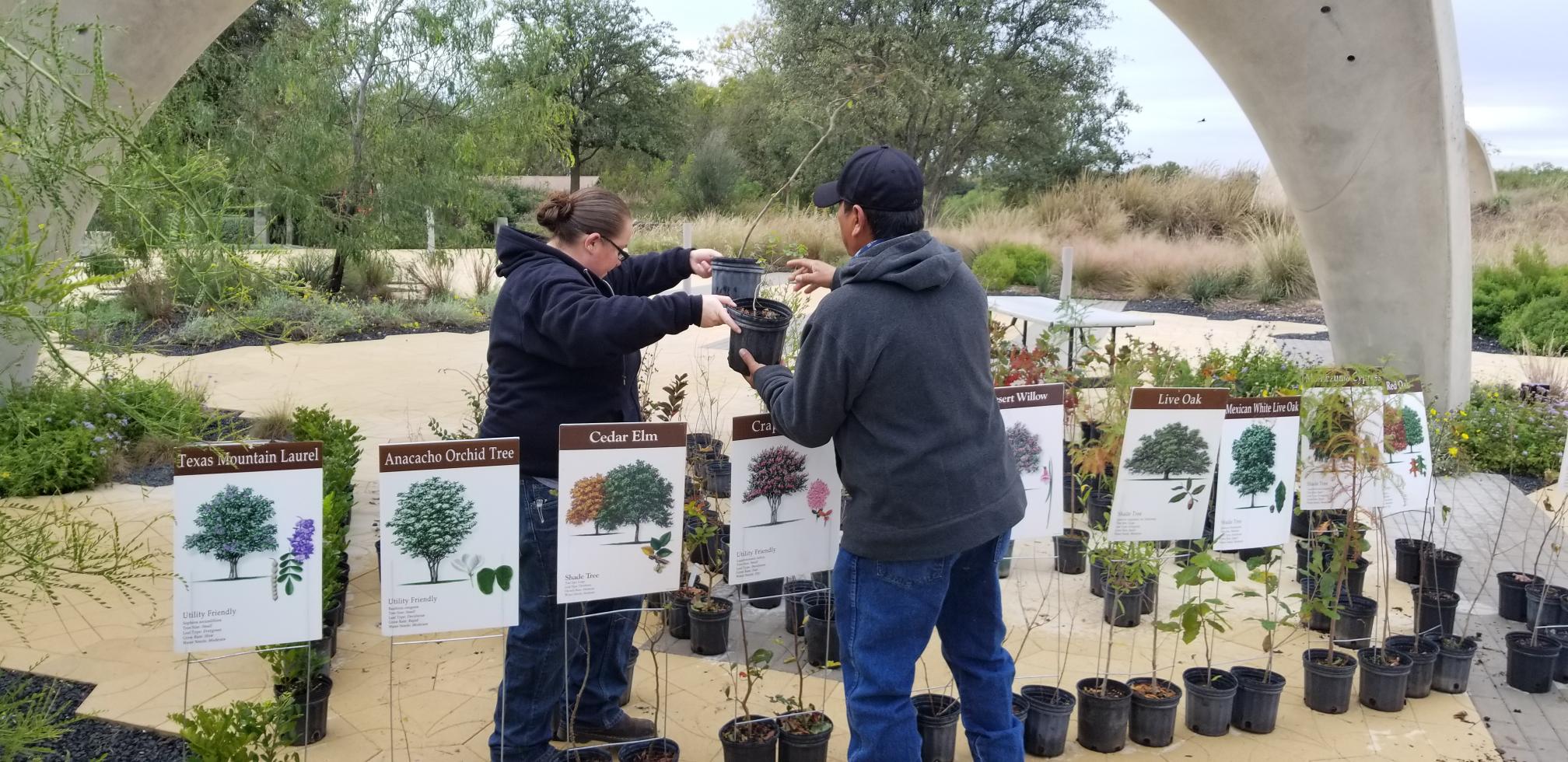 Date
Nov 23 2019
Expired!
Native Tree Giveaway
Fall is here and it's the perfect time to adopt a tree! Supplied by San Antonio's Parks and Recreation Department, these 1 gallon FREE native trees need your love and care to grow and join the vibrant canopy which makes San Antonio a beautiful place to live and play.
The benefits of adopting a tree include increased property values, reduced energy consumption, reduced storm water runoff, which in turn helps control flooding, protection of the Edwards Aquifer, cleaner water, and a more resilient, lovely city.
One tree per household and a member of the household must be present. There will be 500 trees available on a first come, first served basis. You do not need to bring an ID or utility bill.
Species available on a first come, first served basis:
Anacacho orchid
bur oak
cedar elm
chikapin oak
desert willow
Eve's necklace
live oak
Mexican plum
Mexican white oak
Montezuma cypress
pecan
Texas mountain laurel
Texas red oak
redbud
The parking lot at Confluence Park (310 W Mitchell St) is small, plan to use the ample street parking adjacent to the park. There are nearby public parking options at Bexar County Juvenile (301 E. Mitchell St) and Concepcion Park (400 Theo Parkway).